"We proclaim him, admonishing and teaching everyone with all wisdom, so that we may present everyone perfect in Christ.

To this end I labor, struggling with all his energy, which so powerfully works in me" -

Colossians 1:28-29
1.
Pray!!

Never Ever Ever start any sermon preparation without saturating it with prayer!
a.
Pray that God will draw your heart to Himself.
b.
Pray that God will pull away your distractions.
c.
Pray that God will open your eyes to what He wants you to see.
d.
Pray for the people you will be preaching too.
c.
Confess you the idols of your heart.
ü
Comfort – Approval – Security
3.
Rejoice!
Be careful not to hang out too long in confession without rejoicing in Gospel!
4.
Never Listen to someone else's sermon – yet!
I don't recommend listening to other people's sermons before you have worked on your sermon.

When we listen to our preacher hero's we have a hard time being aware of what the Holy Spirit may have us to preach.

In addition, it often causes us to cut the hard work of getting into the passages ourselves.

If you feel obligated to listen, wait until you have completed your exegetical work.
5.
Read Not Exegete
:
Before you get to the exegesis take time to simple read the passage over slowly and reflectively.

Unless you are highly proficient in Greek and Hebrew, do this is your favorite translation.

I would encourage you to do this several times.
6.
Listen
:
Take some time to reflect and pray about the passage.

Let it sink in devotionally.

Pray and listen to the leading of the Holy Spirit.

How is He speaking to your personally through this passage?
7.
Exegete the Scriptures carefully and prayerfully
:
This is the fun part!

Enjoy the exegesis.

Be thorough and don't skimp on this.

As you draw conclusions in regard to the passage be sure to keep in balance three areas:

1) what have theologians from the past written on this passage, 2) what does your present community (for me this is the Presbyterian Church in America) believe concerning the passage, 3) and what are your personal conclusions.

Be careful you don't get pulled to far in any one of the three directions.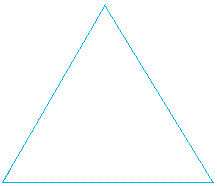 Present Community

Personal Study
8.
Context
:
This is an area many preachers often neglect to the harm of the people they are preaching too.

Always be aware of your audience.

When you know your context well, the truths of Scripture will be both taught and applied in a way that they "get it".

Using a triangle once again, be sure to keep these three areas in mind when considering context.

1)

Do thorough study and understand the context to which the passage of Scripture was written.

I would recommend using new resources as many older commentaries, did not have information now available.

2)

Next be sure you are preaching the sermon to the people sitting in front of you.

Know their academic level, their value system, as well as the struggles they may be facing.

Remember you need to be answering the questions they are asking, not the ones you want you want to answer. Don't preach to your internet audience!

3) Know thyself!

Be aware of both the similarities and the differences between you, the original audience and the congregation.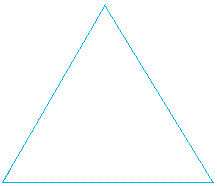 9.
The Main Thing
:
Identify a single main idea (proposition) and be able to state it in terms of a universal truth and its application to life.

Make sure it is derived from the text and developed in the exposition.

In other words, if there is one thing they get out of the sermon, this is what I want it to be.
10.
Outline
:
Construct a clear outline that develops the main idea and is clearly rooted in the text.

There are many ways to outline a sermon, so use one that you are comfortable with.

Be sure that it flows and is easy to follow.
11.
Introduction:
Begin the sermon with an introduction that captures the listener's attention and leads them into the text.

There are many ways to do this.

If you use a story be careful to not use one that is so powerful it overshadows what you will be preaching on.

In addition, if you get a story from another sermon or on line, be sure you don't claim it as your own.

Not only is not honest, but with the so many sermons so readily available it will ruin your credibility.
12.
Conclude!
End the sermon with a conclusion that ties the sermon together and presses home the application to life and that adores Jesus.

Be sure to think this through.

If you are new to preaching, I would advise you to always write this out.

It is important, so don't neglect it.
13.
Review
.
Continually evaluate your sermons for speech ("ah," "you know") and body mannerisms that are distracting.

Never ever, quit working on your preaching - there will always be room to grow!

In addition, ask yourself and those around you these questions:
a.
Am I truly expounding the text and not misusing it to make a point?
b.
Do your applications fit the context?
d.
Does it point to Jesus?